Pallet rack Jungheinrich MPB

30 lfm Palettenregal Jungheinrich MPB

Auflast/Fach 1650 kg Traegerlaenge 2,7 m
Location
Aumühle 16, 4075 Aumühle, Österreich
MACHINE DATA
Machine type:

Pallet rack Jungheinrich MPB
Manufacturer:

30 lfm Palettenregal Jungheinrich MPB
Model:

Auflast/Fach 1650 kg Traegerlaenge 2,7 m
Condition:

good (used)
PRICE & LOCATION
Price:

6,290 € ONO plus VAT
Location:

Aumühle 16, 4075 Aumühle, Österreich
LISTING DETAILS
Listing ID:

A3337460
Update:

28.07.2022
DESCRIPTION
30 running meters of pallet racking Jungheinrich MPB

New goods, see pictures.
Manufacturer Jungheinrich

Height 6,5 m
Depth 110 cm
Carrying length 2,7 m
Load / compartment 1650 kg
Frame painted, infill and footplates galvanized,
Bay loads 15 tons.
Yellow beams, beam lengths of 1.8 m, 2.7 m, 3.6 m in stock.
Heights from 2 m to 8 m
Negotiable price: € 6.290,-- net ex stock
Offer consists of:
+ 12 pcs. frames pre-assembled, 15t bay load, depth 110 cm, height approx. 6,5 m.
+ 88 pcs. beams length 2,7 m, load/ compartment 1650 kg
with evenly distributed load.
+ 176 pcs. hook-in safety devices
+ 24 pcs. concrete anchors for fastening to the floor.
+ load plates
Results in approx. 31 running meters with 4 support levels.
Goods are in stock.
Transport and assembly possible on request.
Viewing possible at any time by appointment.
More info on request.
Constantly over 5000 linear meters of pallet racks
from numerous manufacturers in stock.
(Changes and errors in the technical data, specifications and prices
and prices and subject to prior sale! See our AGB, all prices excl. VAT ex stock)
Purchase / Sale We are constantly looking for, or offer numerous items from various fields
broom-clean business evacuations
Business resolutions
Fast - flexible - ready to hit!
We clear and - or dispose also for liquidators. Write us with some keywords, we will contact you immediately.
8lkqwaxxu
To get to our site
please click on our logo!

The advertisement was translated automatically. Translation errors are possible.
SELLER
Contact person: Herr Daniel Roithner
Herrnholz 7
4612 Scharten, Austria
Last online: A week ago
Registered since: 2010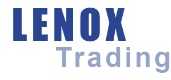 Ankauf / Verkauf
Wir suchen, bzw. bieten laufend zahlreiche Artikel aus verschiedensten Bereichen.

Lagertechnik neu und gebraucht 20.000 Paletten Plätze auf Lager

•Maschinen aus allen Branchen

•Sonderposten
•besenreine Betriebsräumungen
•Betriebsauflösungen

Schnell flexibel schlagfertig! Wir räumen und- oder entsorgen auch für Banken und Masseverwalter.

Schreiben Sie uns mit einigen Stichwörtern, wir melden uns umgehend.
Weitere rechtliche Angaben
Lehner GmbH

Geschäftsführer: Lehner Norbert

Herrnholz 7
A-4612 Scharten


Fax: (+43) 07272-53 184


UID Nr.: ATU 6917 6447
EORI Nummer: ATEOS1000066641
Firmenbuch Nr.: FN 276045z
Mitglied der Wirtschaftskammer:

Sparte Handel

Sparte Metalltechnik für Metall- und Maschinenbau

Aufsichtsbehörde: BH Eferding
TELEPHONE & FAX
Telephone: +43 7272 69382
Fax: +43727253184
These listings may also fit your interest.