Fixed price plus VAT
712 €
Year of construction
2022
Type of offer
New machine
Location
Ernst-Ackermann-Straße 11, 74366 Kirchheim Neckar, DE
MACHINE DATA
Machine type:

Pipe Notchers
Manufacturer:

ALMI
Model:

AL-3
Year of construction:

2022
Condition:

new
PRICE & LOCATION
Price:

712 € Fixed price plus VAT
Location:

Ernst-Ackermann-Straße 11, 74366 Kirchheim Neckar, DE
LISTING DETAILS
Listing ID:

A4323366
Update:

21.02.2022
DESCRIPTION
Pipe notcher for pipes with outside diameter
Ø42.8 (1 1/4″), Ø48.3 (1 1/2″) and Ø60.3 (2") mm
easy to mount on the wall
ideal for double corner joints
Wall thickness max. 3 mm steel, 2.5 mm VA, weight 15 kg
Easy to operate
With the AL3 pipe notcher you can notch pipe outside diameters of Ø42.4 (1 ¼") and Ø48.3 (1 ½"). Unlike punching machines with separate auxiliary tools, ALMI's pipe notcher is always directly available. And the price is even lower than the corresponding auxiliary tool of such a machine. The hand-held devices can be easily mounted on the wall. With ALMI pipe notchers, filing or milling pipes is a thing of the past. Due to their favourable price and high productivity, ALMI pipe notchers are an excellent investment. Thanks to the mounted lever you can easily release a pipe with little effort.
Effective
All advantages at a glance: high productivity, low investment costs, simple and fast operation, several diameters possible and ideal for double corner joints.
C8dswttzg

The advertisement was translated automatically. Translation errors are possible.
SELLER
Contact person: Herr Steffen Joas
Ernst-Ackermann-Straße 11
74366 Kirchheim Neckar, Germany
Last online: A week ago
Registered since: 2013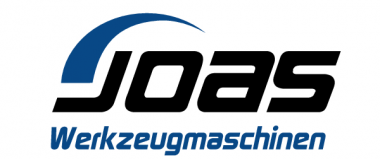 Joas Werkzeugmaschinen ist Partner der Metallbearbeitenden Industrie, Schlossereien und des Metallbaus.
Auf Grund der langen Erfahrung im Bereich der Stahlbearbeitung und Umformung, bieten wir unseren Kunden nicht nur eine kompetente Beratung, sondern sind auch reaktionsschnell in allen Servicebelangen vor Ort.
Ersatzteile und Zubehör liefern wir ab Lager.
Weitere rechtliche Angaben
Joas Werkzeugmaschinen
Ernst-Ackermann-Straße 11
74366 Kirchheim a.N.

Telefon: +49 (0) 7143-9678321

Ansprechpartner/Geschäftsführer:
Steffen Joas

UStID Nr.:
DE 272411870

Amtsgericht:
71638 Ludwigsburg
TELEPHONE & FAX
Telephone: +4971439678321
Fax: +4971439678320
These listings may also fit your interest.