Radial drilling machine

Alzmetall

AB 30/R – 1400 mit 3KW
Year of construction
1987
Location
Hubertusstraße 30, 77656 Offenburg, DE
MACHINE DATA
Machine type:

Radial drilling machine
Manufacturer:

Alzmetall
Model:

AB 30/R – 1400 mit 3KW
Year of construction:

1987
Condition:

like new (used)
PRICE & LOCATION
Location:

Hubertusstraße 30, 77656 Offenburg, DE
LISTING DETAILS
Listing ID:

A8162012
Update:

03.03.2023
DESCRIPTION
Alzmetall AB 30/R-1400 radial drilling machine with 3,0 kW motor
Manufacturer: Alzmetall
Type: AB 30/R-1400
year of construction: 1987
Condition: used, as good as new, original paint
drilling capacity steel E335 (St 60) 40 mm
drilling capacity cast iron EN-GJL-200 50 mm
drilling capacity steel E335 (St 60) 50 mm
Thread cutting (St60)* M 30
Threading capacity cast iron (EN-GJL-200)* M 42
Short spindle MK 4 / MT 4
Diameter of sheathing column 300 mm
hoisting motor 0,75 kW
4 feeds 0,15-0,2-0,3-0,36 mm/rev
spindle stroke 160 mm*
throat 1400 mm
Net weight 1650 kg
D0hgg3
Drive Gearbox
Motor: n = 1500 min-1 3.0 kw kW
12 Spindle speeds
56 / 80 / 112 / 160 / 224
315 / 450 / 630 / 900 / 1250 / 1800 / 2500
Standard equipment
- Electromagnetic feed clutch with overload protection and electric handle cross circuit
- clockwise rotation by contactor control
- incl. motor protection switch for drive and hoist motor
- Base plate with T-slots
- Protection class IP 54
Special equipment.
- machine light
- thread cutting device
- Coolant system
- Electrically controlled free cutting device
- Drill depth fine adjustment and fixed stop
- *Spindle stroke 200mm
- Cube table 560x480x500mm
- Central clamping for drilling slide and cantilever mechanically and for column pneumatically

The listing was translated automatically. Translation errors are possible.
SELLER
Contact person: Herr Viktor Besmann
Industriestraße 10
77948 Friesenheim, Germany
Last online: A week ago
Registered since: 2014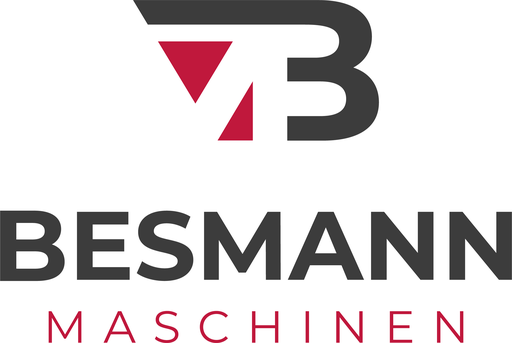 Maschinen Besmann handelt mit Werkzeugmaschinen. Jenseits vom gebrauchten Werkzeugmaschinenmarkt, bieten wir Ihnen auch neue Werkzeugmaschinen an. Derzeit umfasst unser Neumaschinenrepertoire Bohrmaschinen von ALZMETALL, Metallsägen von BEHRINGER EISELE und Druckluftkompressoren von KAESER. Seit dem Jahr 2019 sind wir auch offizielle Vertriebshändler von REHM Schweißtechnik geworden, und bieten nun auch hocheffiziente Schweißgeräte mit branchenführender Technik an. In unserem Leistungsumfang finden Sie natürlich auch den Ankauf Ihrer alten Werkzeugmaschine. Sie suchen eine Werkzeugmaschine, die wir derzeit nicht auf Lager haben? Dann schreiben Sie uns doch einfach an. Bitte beachten Sie, dass derzeit nur wenige Werkzeugmaschinen auf unserer Website online gelistet sind. Wir werden die Auswahl ständig erweitern
Weitere rechtliche Angaben
Ing. Büro & Maschinen Besmann
Inh. Viktor Besmann (B.Eng.)
Almeweg 11
D-77656 Offenburg
USt.ID: DE 294 267 047
Lageradresse 1: Industriestraße 10 – 77948 Friesenheim
These listings may also fit your interest.
Your listing has been deleted successfully