all-metal separator

AMIS

Allmetall-Tunneldetektor
Type of offer
New machine
MACHINE DATA
Machine type:

all-metal separator
Manufacturer:

AMIS
Model:

Allmetall-Tunneldetektor
Condition:

new
Hours of operation:

0
OFFER DETAILS
Listing ID:

A4131110
Reference number:

a39a9c0e2969a2bf
Last updated:

25.01.2021
Times Seen:

106.073 Impressions
Sales Inquiries:

11
DESCRIPTION
All conveyor belts, vibrating feeders and material chutes can optionally be equipped with the separable AMIS all-metal tunnel detector including "metal-free zone". It efficiently detects all metals loose or as inclusions in the conveyed material and is therefore the ideal standard solution for machine protection. Even in harsh industrial environments, the separable AMIS all-metal tunnel detector operates with very high accuracy to efficiently detect contaminants and foreign bodies. It can be easily integrated into our control systems and is quick and easy to install.
Bfsj809ybg

The advertisement was translated automatically and some translation errors may have occurred.
SELLER
Contact person: Herr Thomas Ottenthal
Im Rohrbusch 15
74939 Zuzenhausen, Germany
Contact persons:
Mr. Thomas Ottenthal
Machine ID:
a39a9c0e2969a2bf - Machineseeker
Last online: Last week
Registered since: 2002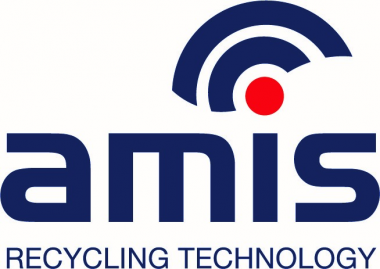 Ob gebrauchte Schneidmühlen und Shredder, oder sonstige Recycling-Maschinen – bei AMIS finden sie alles was Sie für effektives Recycling benötigen. Aber auch in punkto Zubehör und Ersatzteile hat der Gebrauchtmaschinen-Spezialist einiges zu bieten.
Neue Zerkleinerungsmaschinen bester Qualität finden Sie bei uns von ZERMA. Von Schneid- über Beistell- und Feinmühlen, bis hin zu Siebmaschinen und Waschanlagen – hier bekommen Sie Recycling-Maschinen der neuesten Generation.
Weitere rechtliche Angaben
Impressum

AMIS Maschinen-Vertriebs GmbH
Im Rohrbusch 15
74939 Zuzenhausen
Germany


Vertretungsberechtigt: Thomas Ottenthal, Anette Stork

Registergericht: Mannheim
Registernummer: HRB 341115
USt-IdNr.: DE162855213

© Copyright 2009 - 2017

Haftungshinweis:

Trotz sorgfältiger inhaltlicher Kontrolle übernehmen wir keine Haftung für die Inhalte externer Links. Für den Inhalt der verlinkten Seiten sind ausschließlich deren Betreiber verantwortlich. Wir haben auch eine ausführliche Datenschutzerklärung:





PHONE&FAX
Phone: +49 6226 4489030
Fax: +49 6226 7890222
You may also be interested in these advertisements.