Site compressor

Atlas Copco 5 Sück vorhanden

XAS 188 - 14 JD
Year of construction
2022
Location
Steinbrinksweg 37, 31840 Hess. Oldendorf, DE
MACHINE DATA
Machine type:

Site compressor
Manufacturer:

Atlas Copco 5 Sück vorhanden
Model:

XAS 188 - 14 JD
Year of construction:

2022
Condition:

new
PRICE & LOCATION
Location:

Steinbrinksweg 37, 31840 Hess. Oldendorf, DE
LISTING DETAILS
Listing ID:

A7602071
Update:

13.10.2022
DESCRIPTION
Equipment: PACE control, ECO mode, HardHat hood made of PE, Xc2003 control system
Minimum temperature: -10 °C
Dimensions base frame: 4844 x 1807 x 1892 mm (L x W x H)
Unload speed: 1500 rpm
Rated speed at full load: 1960 rpm
Ambient temperature: 45 °C
Motor power: 104 kW
Flow rate (FAD): 10.9-9.7 m³/min
Operating pressure range: 5-14 bar
Compressor control flexible pressure and flow control: PACE
Engine make / model: John Deere / 4045HI551
Compressed air treatment consisting of: Compressed air aftercooler, water separator and PD filter.
Qzfqx
Emission level: Stage V
Number of cylinders: 4

The listing was translated automatically. Translation errors are possible.
SELLER
Contact person: Herr Friedhelm Diekmann
Steinbrinksweg 37
31840 Hess. Oldendorf, Germany
Last online: A week ago
Registered since: 2022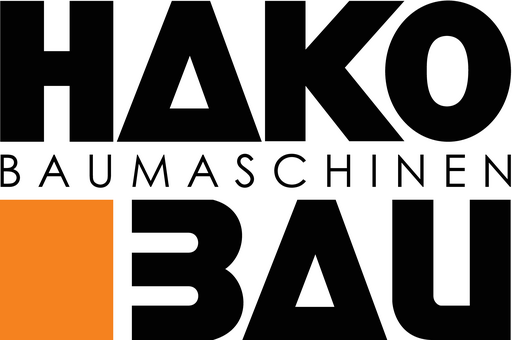 Über 50 Jahre Branchenerfahrung und ein inhabergeführtes Team aus Profis vom Techniker bis zum Vertrieb – das ist HakoBau! Der Verkauf und die Vermittlung von neuen und gebrauchten Baumaschinen aller Größen für diverse Einsatzbereiche sind der Kern unseres Unternehmens.

Seit 15 Jahren sind wir ebenso Ihr zuverlässiger Ansprechpartner für die flexible und reaktionsschnelle Vermietung von entsprechender Technik. Der Pool von Vermiet-Technik verfügt über mehr als 25 Kompressoren von 2,6 bis 25 m³ und vielseitiges Zubehör rund um Druckluftwerkzeuge für vielseitige Anwendung.



Die Spezialisten für Baumaschinen

HakoBau vermarktet jährlich weltweit Baumaschinen von Komplettanlagen über Siebtechnik, Brechtechnik, Bohrgeräte, Backenbrecher, Prallmühlen, Kegelbrecher, Kompressoren mit passendem Zubehör, Hydraulikbagger, Radlader, Planierraupen, Fertiger & Walzen, Equipment für den Tunnelbau sowie diverse Maschinen wie Baufahrzeuge, Spezialfahrzeuge und Teile.



Vertrauen durch Kompetenz und Zuverlässigkeit

HakoBau blickt auf eine über 50-jährige Firmenhistorie zurück. Diese Erfahrung fließt in jede Transaktion – deshalb können Sie sich auf unsere Expertise verlassen.
Auch diverse Banken und Finanzierungsgesellschaften vertrauen auf HakoBau. Daher ist HakoBau ebenso für die Sicherherstellung, die sichere Verwahrung und die Begleitung von Auktionen als Transaktionsbegleiter auf der technischen Seite aktiv.

These listings may also fit your interest.
Your listing has been deleted successfully