Screw Compressor

Atlas Copco

G 5 - 10FF TM (200l Behälter)
Year of construction
2022
Condition
Ex-display machine
Location
Hewlett-Packard-Str., 1, 71083 Herrenberg, DE
MACHINE DATA
Machine type:

Screw Compressor
Manufacturer:

Atlas Copco
Model:

G 5 - 10FF TM (200l Behälter)
Year of construction:

2022
Condition:

as good as new (ex-display)
PRICE & LOCATION
Price:

€5,112 ONO plus VAT
Location:

Hewlett-Packard-Str., 1, 71083 Herrenberg, DE
LISTING DETAILS
Listing ID:

A7616711
Reference number:

AUSSTELLER199
Update:

06.09.2023
DESCRIPTION
Exhibitor - Atlas Copco G 5 screw compressor - 10FF TM (200l tank) - 9.5 bar - 0.78 m³/min - 5.5 kW - 200 l - 8152103685
Year of manufacture 2022 | Condition: Very good

Technical data:

Suction pressure 1 bar
Suction temperature 20 °C
relative humidity 0
Nominal motor power 5.5 kW
Qzt0h
Nominal motor speed 2,905 min-1
Compressed air temperature after dryer 25 °C
Oil filling quantity 2.5 l
Residual oil content

The listing was translated automatically. Translation errors are possible.
SELLER
Contact person: Herr Steffen Siefert
Hewlett-Packard-Str., 1
71083 Herrenberg, Germany
Last online: Yesterday
Registered since: 2017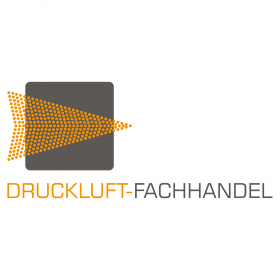 Herzlich Willkommen bei der DF Druckluft-Fachhandel GmbH – Ihrem Partner für Industrie und Handwerk. Wir bieten Ihnen Komplett-Lösungen aus allen Bereichen der Druckluft – vom kleinen, mobilen Kompressor über stationäre Anlagen, zahlreiche Lösungen zur Druckluftaufbereitung bis hin zu kompletten Rohrleitungs-Systemen und einer Vielzahl verschiedener Druckluftwerkzeuge. Gebrauchte Kompressoren mit Garantie

Gebrauchte Kompressoren bei DF Druckluft-Fachhandel: Entdecken Sie werksüberprüfte Gebrauchtkompressoren von namhaften Herstellern, wie KAESER, Prebena, Schneider Druckluft, Renner und viele mehr! Egal ob Schraubenkompressoren, mobile oder stationäre Kolbenkompressoren - wir bieten Ihnen Ihren gebrauchten Kompressor zu Top-Konditionen. Sie haben Fragen oder möchten sich kompetent beraten lassen? Dann rufen Sie uns an unter 07032 95693 0 - wir freuen uns auf Sie!
Weitere rechtliche Angaben
Impressum

DF Druckluft-Fachhandel GmbH
Hewlett-Packard-Str. 1
71083 Herrenberg
Deutschland

Registergericht: Amtsgericht Stuttgart
Registernummer: HRB 739759

Geschäftsführer: Steffen Siefert und Ralf Gruber

Umsatzsteuer-Identifikationsnummer gemäß § 27 a Umsatzsteuergesetz: DE280411765

Wir sind zur Teilnahme an einem Streitbeilegungsverfahren vor einer Verbraucherschlichtungsstelle nicht verpflichtet, hierzu jedoch grundsätzlich bereit.

Programmierung & Umsetzung:
Ottscho IT-Service & Consulting
These listings may also fit your interest.
Your listing has been deleted successfully