vibrating plate

Bomag

BPR 45/55 D
Fixed price plus VAT
€6,600
Year of construction
2021
Location
August-Borsig-Str. 10, 92224 Amberg, DE
MACHINE DATA
Machine type:

vibrating plate
Manufacturer:

Bomag
Model:

BPR 45/55 D
Machine number:

#264
Year of construction:

2021
Condition:

like new (used)
Operating hours:

250
PRICE & LOCATION
Price:

€6,600 Fixed price plus VAT
Location:

August-Borsig-Str. 10, 92224 Amberg, DE
LISTING DETAILS
Listing ID:

A8773694
Update:

16.03.2023
DESCRIPTION
We are happy to offer you a BOMAG BPR 45/55 D/E vibratory plate.
Bcnfdcz8
-used-
Year of construction 2021

The machine features:

- Weight: 400kg
- Compaction power: 45kN
- Working width: 550mm
- Engine power: 6.8kW
- Engine: Kohler KD 15 440
- Fuel: Diesel
- Emissions stage: Stage V
- Electric starter
- ready for immediate use

Equipment:
- Full engine protection hood
- Comfort Lever Control
- Low-vibration guide drawbar
- Height-adjustable drawbar
- Guide drawbar lockable in transport and working position
- Vibration and speed adjustment on the guide drawbar
- Highly wear-resistant powder-coated base plate
- Automatic decompression
- Multifunctional, foldable single point hitch
- Electric starter
- Recoil starter
- Reverse protection device

Contact us if you have any further questions!
The content of our offers was created with the greatest care.
However, we cannot guarantee that the content and prices are correct, complete and up-to-date.
SELLER
Contact person: Herr Matthias Pichl
August-Borsig-Str. 10
92224 Amberg, Germany
Last online: A week ago
Registered since: 2019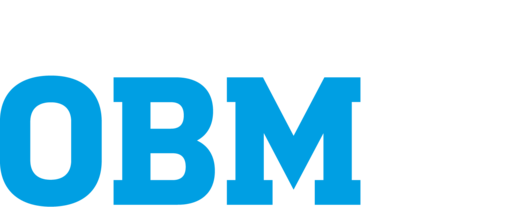 Herzlichen Willkommen bei der Firma OBM Baumaschinen GmbH
Baumaschinenvermietung

Hochwertige Baumaschinen und Geräte im Mietpark! Wir stellen in unserem Mietpark Premiumfabrikate wie TAKEUCHI, KOBELCO und BOMAG zur Verfügung. Die Nutzung der Maschinen wird zum wahren Erlebnis.
Flexible 24/7 Rückgabe! Mit der 24/7 Rückgabe erhalten Sie maximale Flexibilität. So können Sie Ihre Arbeit stressfrei erledigen.

Takeuchi, Kobelco + Bomag Vertragspartner

Als offizieller Takeuchi-Handelspartner bieten wir Ihnen eine kompetente und umfangreiche Beratung, damit sie zur Maschine kommen, die Sie wirklich brauchen.
Hinter BOMAG steht eine große Vielfalt an Maschinen, die unterschiedlichen Anforderungen im Garten- und Landschaftsbau, Verkehrswegebau bis zum schweren Dammbau gerecht werden. Wir schätzen die Qualität der Verdichtungsmaschinen und sind daher offizieller BOMAG Partner.

Service

Bei OBM können sie folgende Serviceleistungen buchen:
Radwechsel
Wartung & Inspektion
Ersatzteilbestellung
Pressen von Hydraulikschläuche
Sofort-Reparaturservice mit unserem mobilen Werkstattwagen

Gebrauchtmaschinen Ankauf

Bei uns wird jeder fündig. Wir bieten Ihnen eine Reihe einsatztauglicher Gebrauchtmaschinen und kaufen bei Wunsch auch Maschinen an.
Weitere rechtliche Angaben
O.B.M. Baumaschinen-Gabelstapler Handels- und Vermietungs-GmbH
August-Borsig-Str. 10
92224 Amberg

Tel: + 49 (0) 9621 16492 0

Fax: + 49 (0) 9621 16492 99

Vertreten durch:
Geschäftsführerin
und Verantwortliche im Sinne des Presserechts (V.i.S.d.P.):
Maria Obermeier

Registereintrag:
Eingetragen im Handelsregister.
Registergericht: Amtsgericht Amberg
Registernummer: 3184

Umsatzsteuer-ID:
Umsatzsteuer-Identifikationsnummer nach §27a Umsatzsteuergesetz:
DE0222 832614
These listings may also fit your interest.
Your listing has been deleted successfully