Vakuum stuffer

Handtmann

VF 50
MACHINE DATA
Machine type:

Vakuum stuffer
Manufacturer:

Handtmann
Model:

VF 50
Condition:

ready for operation (used)
PRICE & LOCATION
Location:

Kraków, Polska
LISTING DETAILS
Listing ID:

A6330343
Update:

28.01.2022
DESCRIPTION
Handtmann Vakuumfiller


Type: VF50
Dgneplh
2600 kg / h
Capacity: 50 liters
Stuffing pressure: up to 55 bar
Portioning range: 5-100,000 gr.
Portioning speed: up to 420 portions / min with a tolerance of 10%
Power: 4 kW
400V 50HZ 3N
Net weight: 660 kg
External dimensions: 550 x 850 x 1650 mm
Stainless steel
Condition: Used


We have a lot of other devices for restaurants and meat processing, as well as cooling devices: chillers, compressors, coolers, condensers, chillers, cooling chambers, refrigeration and gastronomic furniture. See our other auctions or call us, not everything is machineseeker.
SELLER
Contact person: Herr Maksymilian Dudzik
Niedźwiedź 250
34-735 Niedźwiedź, Poland
Last online: A week ago
Registered since: 2021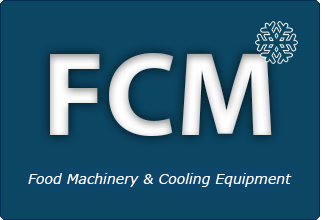 We buy and sell used food processing machinery and industry refrigeration equipment.

Food & Coolmax - For 20 years we have been importing and selling used equipment for the food industry and used industrial refrigeration equipment.

The main branch of the food industry in our company are machines for the meat industry. We equip large production plants and small processing plants with the devices.

We also provide refrigeration equipment for plants. We sell equipment for cold rooms, freezers, freezers, complete systems and cold rooms as well as individual components such as chillers, refrigeration compressors, coolers, evaporators, chillers, compact cold rooms.
TELEPHONE & FAX
Telephone: +48 18 307 10 14
Fax:
These listings may also fit your interest.