Mobile tumbler screening machine TS4000.14 H

IS Engineering Sp. z o.o.

TS4000.14 Hook 2.0
Year of construction
2022
Type of offer
New machine
Location
Plac Bankowy 2, 00-095 Warszawa, PL
MACHINE DATA
Machine type:

Mobile tumbler screening machine TS4000.14 H
Manufacturer:

IS Engineering Sp. z o.o.
Model:

TS4000.14 Hook 2.0
Year of construction:

2022
Condition:

new
PRICE & LOCATION
Location:

Plac Bankowy 2, 00-095 Warszawa, PL
LISTING DETAILS
Listing ID:

A7060263
Update:

08.05.2022
DESCRIPTION
TS4000.14 Hook 2.0 mobile drum sifter
The mobile screening unit is designed to be transported with a hook truck (hook height 1570 mm).
The machine is fully electrical with mains or aggregate power supply.
Bowl diameter 1400 mm
Drum length 4000 mm
Screen surface: 14m2
Standard screening machine equipment included in the price:
- hydraulically lifted screening frame in the range 0-1000 mm
- hydraulic folding and unfolding mechanism of oversize and undersize conveyors
- Screen cleaning brush with hydraulic pressure adjustment
- Radio control with Tele Radio remote control with display
- PLC Siemens
- control panel enabling two operation modes: automatic and service
Cos3wfh
- smooth regulation of screening drum rotations
- working lighting (LED)
- hopper with a belt feeder and smooth adjustment of material feeding to the drum and, as an option, liners made of material with increased abrasion resistance
- oversize conveyor with a belt width of 800 mm
- sub-grains conveyors with a belt width of 800 mm
- The sifter is equipped with a diesel engine as standard
- possibility to power the machine from the mains or from the power generator
Total power: 12 kW
Motor power: 15 kW
Fuel consumption: 4 l/h
Drum drive - geared motor Nord Gmbh
High-quality bearings by FAG or SKF
Conveyor drive - Van Der Graaf drum motors
Yanmar Stage V diesel engine
Weight of complete machine: 9500 kg

The advertisement was translated automatically. Translation errors are possible.
SELLER
Contact person: Herr Michał Pakaszewski
Plac Bankowy 2
00-095 Warszawa, Poland
Last online: A week ago
Registered since: 2021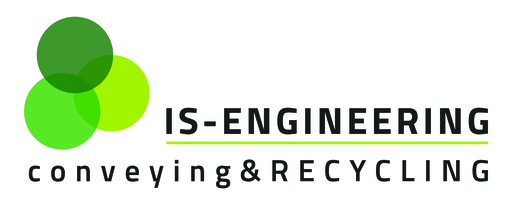 Firma IS Engineering Sp. z o.o. od 2008 roku projektuje i produkuje systemy transportu przenośnikami oraz maszyny do recyklingu.
TELEPHONE & FAX
Mobiltelefon: +48572116787
Fax:
These listings may also fit your interest.