Cabin Washing Machine

IWT

650A
Fixed price plus VAT
6,000 €
Year of construction
2014
Location
Gewerbestr. 7, 79639 Grenzach-Wyhlen, DE
MACHINE DATA
Machine type:

Cabin Washing Machine
Manufacturer:

IWT
Model:

650A
Year of construction:

2014
Condition:

excellent (used)
PRICE & LOCATION
Price:

6,000 € Fixed price plus VAT
Location:

Gewerbestr. 7, 79639 Grenzach-Wyhlen, DE
LISTING DETAILS
Listing ID:

A6449116
Reference number:

Artikelnummer 500
Update:

16.05.2022
DESCRIPTION
IWT Cabin Washing Machine 650A (9LAV65)
Ecwxgc9o3

The unit was in full use until it was removed and was only used a little!

With our items you have a 14 day exchange right. If a unit does not work you can return it to us and get your money back.


The prices are net prices and always ex works Grenzach. Transport prices and possible customs clearance must be requested!
SELLER
Contact person: Herr Ulrich Berndt
Gewerbestr. 7a
79639 Grenzach-Wyhlen, Germany
Last online: A week ago
Registered since: 2021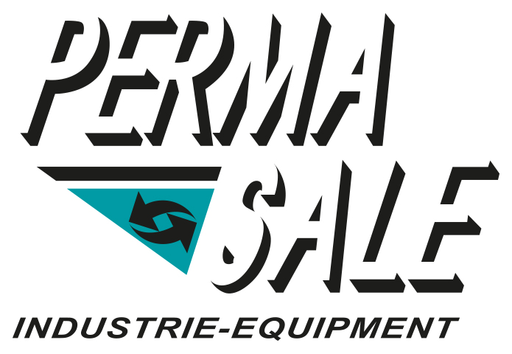 Wir sind Ihre erfahrenen Dienstleister, wenn es um die Betreuung Ihrer Industrieanlage geht. Ob Verlagerung oder Wartung, Rückbau oder Verwertung Ihrer Maschinen oder Anlagen, wir sind die Profis mit bestem Equipment und langjähriger Markterfahrung. Termintreu, routiniert und mit der nötigen Manpower sorgen wir für reibungslose Projektrealisierung – weltweit.
Der Erhalt Ihrer Anlagen und Werte sowie die Sicherheit und Gesundheit aller Beteiligten stehen dabei immer im Vordergrund. Wir übernehmen die Verantwortung, damit Sie sich auf Ihr Kerngeschäft konzentrieren können.

Erfolgreich und zuverlässig – seit über 25 Jahren.
Weitere rechtliche Angaben
Impressum
Angaben gemäß § 5 TMG
Permasale
Gewerbestrasse 7
79639 Grenzach-Wyhlen

Vertreten durch Ulrich Berndt

Kontakt
Telefon: +49- (0) 7624 / 179 4434382
Telefax: +49- (0) 7624 / 3706

Umsatzsteuer-ID DE340726367
Haftungsausschluss (Disclaimer)
Haftung für Inhalte
asale.de
Als Diensteanbieter sind wir gemäß § 7 Abs.1 TMG für eigene Inhalte auf diesen Seiten nach den allgemeinen Gesetzen verantwortlich. Nach §§ 8 bis 10 TMG sind wir als Diensteanbieter jedoch nicht verpflichtet, übermittelte oder gespeicherte fremde Informationen zu überwachen oder nach Umständen zu forschen, die auf eine rechtswidrige Tätigkeit hinweisen.

Verpflichtungen zur Entfernung oder Sperrung der Nutzung von Informationen nach den allgemeinen Gesetzen bleiben hiervon unberührt. Eine diesbezügliche Haftung ist jedoch erst ab dem Zeitpunkt der Kenntnis einer konkreten Rechtsverletzung möglich. Bei Bekanntwerden von entsprechenden Rechtsverletzungen werden wir diese Inhalte umgehend entfernen.

Haftung für Links

Unser Angebot enthält Links zu externen Webseiten Dritter, auf deren Inhalte wir keinen Einfluss haben. Deshalb können wir für diese fremden Inhalte auch keine Gewähr übernehmen. Für die Inhalte der verlinkten Seiten ist stets der jeweilige Anbieter oder Betreiber der Seiten verantwortlich. Die verlinkten Seiten wurden zum Zeitpunkt der Verlinkung auf mögliche Rechtsverstöße überprüft. Rechtswidrige Inhalte waren zum Zeitpunkt der Verlinkung nicht erkennbar.

Eine permanente inhaltliche Kontrolle der verlinkten Seiten ist jedoch ohne konkrete Anhaltspunkte einer Rechtsverletzung nicht zumutbar. Bei Bekanntwerden von Rechtsverletzungen werden wir derartige Links umgehend entfernen.

Urheberrecht

Die durch die Seitenbetreiber erstellten Inhalte und Werke auf diesen Seiten unterliegen dem deutschen Urheberrecht. Die Vervielfältigung, Bearbeitung, Verbreitung und jede Art der Verwertung außerhalb der Grenzen des Urheberrechtes bedürfen der schriftlichen Zustimmung des jeweiligen Autors bzw. Erstellers. Downloads und Kopien dieser Seite sind nur für den privaten, nicht kommerziellen Gebrauch gestattet.

Soweit die Inhalte auf dieser Seite nicht vom Betreiber erstellt wurden, werden die Urheberrechte Dritter beachtet. Insbesondere werden Inhalte Dritter als solche gekennzeichnet. Sollten Sie trotzdem auf eine Urheberrechtsverletzung aufmerksam werden, bitten wir um einen entsprechenden Hinweis. Bei Bekanntwerden von Rechtsverletzungen werden wir derartige Inhalte umgehend entfernen.

Bildnachweis
Photos / Ulrich Berndt
Bilder und Videos / Shutterstock.com / Gunter Kunze
TELEPHONE & FAX
Telephone: +4976248176
Fax:
These listings may also fit your interest.
Your listing has been deleted successfully