STS Maschinendienstleistung GmbH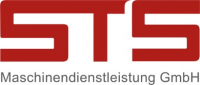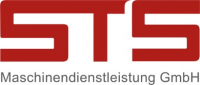 STS Maschinendienstleistung GmbH from Metzingen:
Die Firma STS bietet Lösungen aus einer Hand im Dienstleistungsbereich für CNC-Maschinen.
Wir haben uns auf HELLER Bearbeitungszentren spezialisiert, bieten jedoch auch Lösungen für CNC-Maschinen und Automatisierungseinrichtungen anderer Hersteller.
Ihr Vorteil: Als Unternehmen der Heller Gruppe profitieren Sie von unserem Hersteller-Know-how.

Sichern Sie sich Top Gebrauchtmaschinen, die folgenden Kriterien erfüllen:
- professionell gereinigt
- geprüfte Geometrie
- kleine Wartungsdurchsicht

Weitere Überarbeitungsstufen nach Wunsch:
- große Wartungsdurchsicht
- Austausch von Verschleißteilen
- Kompletter Retrofit

Weitere Leistungen:
- Transport der Maschine
- Fundamentierung
- Einbringung
- Inbetriebnahme
- Serviceleistungen
Mr Marcus Genkinger
Friedrich-Münzinger-Str. 5
72555 Metzingen
Germany
Baden-Württemberg
---
further legal information
STS Maschinendienstleistung GmbH
Friedrich-Münzinger-Strasse 5
72555 Metzingen

Vertreten durch
Geschäftsführer Marcus Genkinger

Eintragung im Handelsregister
Registergericht: Amtsgericht Stuttgart
Registernummer: HRB 739 730

Umsatzsteuer-Identifikationsnummer
gemäß §27 a Umsatzsteuergesetz
DE281082772

Urheberrechtshinweis
Alle Informationen, Texte, Bilder und Grafiken auf dieser Website unterliegen dem Schutz des deutschen Urheberrechts. Eine Vervielfältigung oder Verwendung in anderen elektronischen oder gedruckten Publikationen ist ohne ausdrückliche Zustimmung durch STS Maschinendienstleistung GmbH nicht gestattet.

Haftungsausschluss
Trotz sorgfältiger Kontrolle können wir keine Haftung für die Inhalte von externen Links übernehmen. Für den Inhalt der verlinkten Seiten sind ausschließlich deren Betreiber verantwortlich.
Discover more used machines
This dealer has been successfully verified and was awarded the Machineseeker Trust Seal.
Current classifieds & top offers:
Send inquiry to STS Maschinendienstleistung GmbH:
Used machines in the categories of:
More classifieds & machinery offers:
---
---
---
---
---
---